"As a surgeon, Dr. Seivert is great! But the reason I see him and have had my children, parents, and friends go see him is because of his post surgery care. He calls often to see how you're doing and to make sure your rehab exercises are helping with your recovery."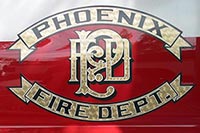 Jay Reiman
City of Phoenix Fire Department
"Dr. Seivert's background and personal experience in athletics enables him to better understand the sports related injuries. In addition to first-hand experience he has always taken the time to listen and understand my pain, frustration and/or concerns. I know his concern to make a difference and fix the problem is genuine and sincere. I have had Dr. Seivert operate on me twice and each time he made the process as comfortable as possible. I recommend Dr. Seivert all the time without hesitation!"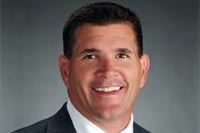 Stein Koss
ASU Football Alum
"I am glad I have been given the opportunity to share just a few thoughts and words about a long time friend, college teammate, and the best Orthopedic Surgeon I could have possibly had for me and then years later for my own daughters. Doc Seivert has a great approach to how he deals with patients. I believe because of his background in competitive athletics. So often doctors today don't really take the time to learn about their patients and what makes them tick. To listen to an individual and truly take the time to analyze the problem, and then offer up a variety of solutions beginning with the least invasive progressing through the continuum to the most aggressive course of action to remedy the problem you are having. He is a straight forward, confident yet humble doctor, who is a professional in every sense of the word. I guess what would sum my feelings best was when the time came for me to take my oldest daughter who was a collegiate volleyball player suffering from chronic knee issues to a doctor I trusted. Doc Seivert was the ONLY one I would consider.

Hope you don't read this and confuse this endorsement because of our personal relationship back in college. I played Football at all levels from H.S to the NFL, and through the years as a Pro I learned that I never would settle for just any doctor. In life there are many professions, often you have people who just do their jobs, then you have the exceptional people. That is who you want when it comes to your body I would guess."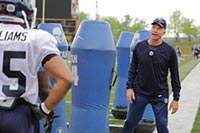 Kit Lathrop
ASU Football Alum
NFL Player (Broncos, Packers, Chiefs, & Redskins)
Super Bowl XXII Champion - Washington Redskins
USFL Player (Blitz, Wranglers, & Outlaws)
USFL & CFL Defensive Coach
"Dr. Seivert has performed several orthopedic surgeries on me and treated me for countless other injuries. He has the most thorough exams I have ever witnessed. They are not limited to the number of patients waiting or if he is running late. You ALWAYS receive his utmost attention. I can state this with 20 years of experience as his patient.

There is a true care and compassion to his approach to you as a patient, but also as an individual. He is an athlete at heart and understands the stress that we inflict on our bodies through athletics and in my case, the fire fighting profession. My family will not go anywhere else."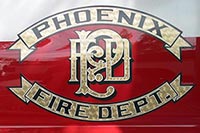 Bobby Finn
City of Phoenix Firefighter
"AWESOME DOCTOR!!! Dr. Michael Seivert is professional, knowledgeable, personable, funny, witty, down to Earth, and a tremendous surgeon. He worked on my wife's knee, and most recently, my knee. We HIGHLY recommend Dr. Michael Seivert for your orthopedic needs! We love Doc Mike!"
Alex Felix Ortiz